I found this vintage Escada button down at the thrift store a few weeks ago for $5 – score! The fit is boxy, but I love the sleeves rolled up and then tucked into high waist jeans. This shirt, although womens, was actually hanging out in the men's shirt section. If you recall, one of my top tips is to shop the entire thrift store as you can find amazing jeans, blazers, and sweaters in the men's department. Trust me!
I'm wearing vintage Escada button down, Levi's wedgie jeans, No. 21 heels, Vintage Moschino belt, and tortoise shell sunglasses.
GIVEAWAY BELOW!
With Valentine's Day approaching, I decided to team up with some of my favorite bloggers and bring you a Nordstrom Giveaway. One lucky reader will win a $1,000 gift card to Nordstrom. To enter, please use the widget below.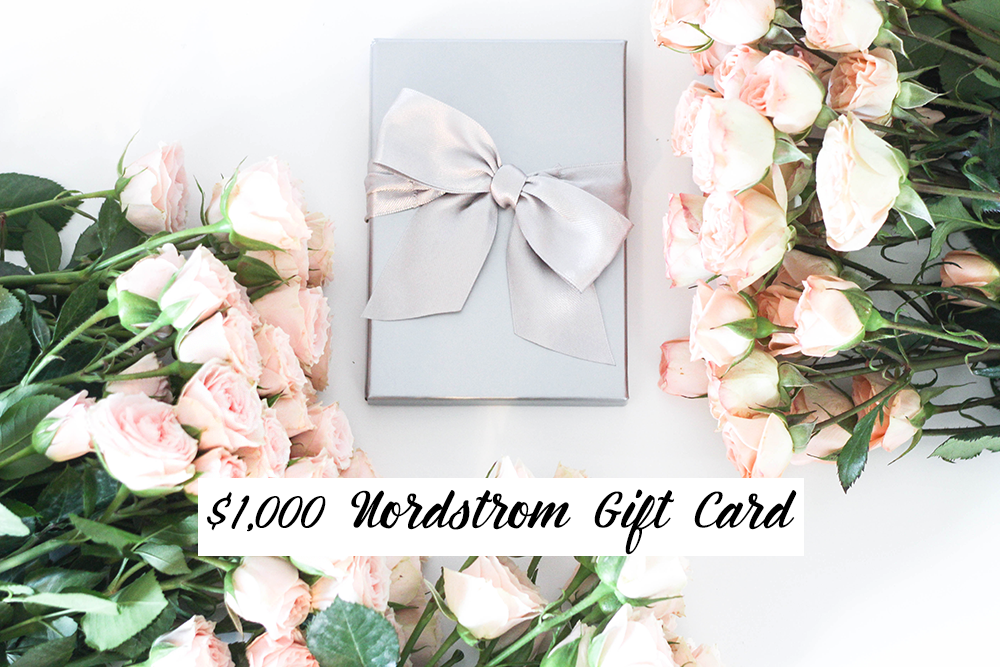 Money Can Buy Lipstick | Mash Elle | Ashley Brooke Nicholas | Diary of a Debutante | Sunshine & Stilettos
Cameron Proffitt | The Styled Fox | A Lo Profile | Visions of Vogue | Inspiration For Moms
The Girl In The Yellow Dress | By Brittani Lauren | A Vintage Splendor | Coming Up Roses | xoxoBella

Style in a Small Town | Sunflowers and Stilettos | Karlie Rae | Audrey Madison Stowe | Nines to 5
Laura Wears | Blush & Blooms | Fashion and Frills | Here's The Skinny | Adored by Alex

Sunsets and Stilettos | Ashley's Passion for Fashion | Coffee Beans and Bobby Pins | Sophistifunk | Life Lutzurious
My Life Well Loved | January Hart | Glitter & Spice | The Blue Hydrangeas | A Gallon of Glitter

Stilettos and Diapers | Styled Adventures | Toreys Treasures | Petite Style Script | Marvelous in the Midwest
a Rafflecopter giveaway

You are sure to discover some amazing bloggers you may not already be following! Good luck!